Jun. 24, 2017
Tyson card is divided into contact IC card and non-contact IC card according to the card and the external data exchange interface. Contact IC card through the card surface of a number of metal points to achieve and read and write information transmission, low cost, the implementation of relatively simple; non-contact IC card is no contact, but in the card laying antenna, with wireless transceiver Information, so in traffic, access control has more applications. In addition, there are both contact and non-contact two kinds of interface composite card.
Tyson contact chip card is in use, through the metal electrode contacts card IC and external interface devices in direct contact with the integrated circuit to provide power and data exchange IC card, contact IC card from the semiconductor chip, the electrode mold Piece, plastic substrate, which is characterized by the surface of the card in line with ISO7816 standard multi-metal contacts, as shown below.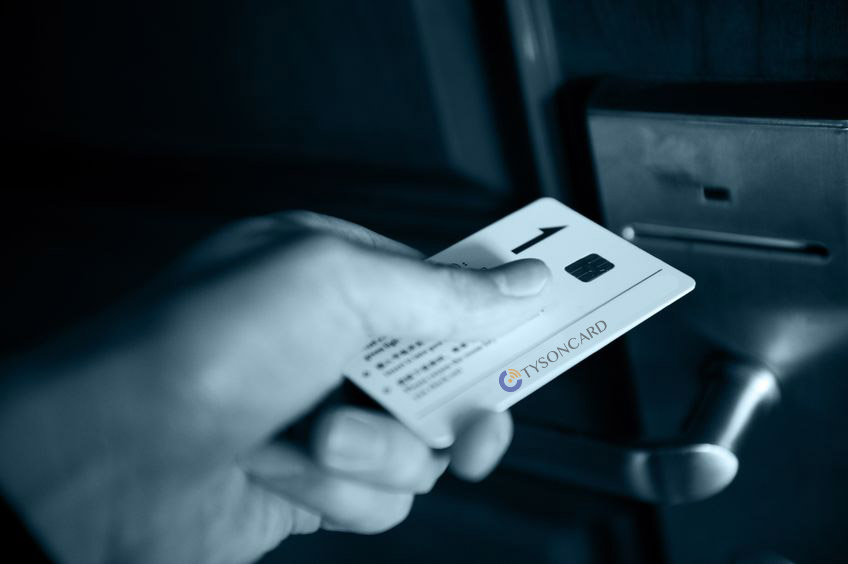 1.Chip is the core of the IC card, generally 0.35-0.8um CMOS or BICMOS manufacturing process of ultra-large scale integrated circuits, now Tyson has been using 0.6um, 0.25um, 0.13um embedded memory technology design of the chip.
2.The electrode is a semiconductor chip input and output signal pin and external devices in contact with the conductor. It is actually a precision printed circuit board, the substrate is a layer of insulating material, on which is a layer of copper and aluminum alloy, and gold plating on the outer surface, can provide conductivity and oxidation resistance in our processes.
The contact IC card consists of 8 contacts and the integrated circuit pins from C1 to C8, as shown in the following figure. The size and position of the IC card contacts must conform to the international standard ISO / IEC 7816-2 The function of each contact is defined as follows for contact IC card manufacturing.
Tyson contact No. Function List
| | | | |
| --- | --- | --- | --- |
| Contact No. | Function | Contact No. | Function |
| C1 | Vcc | C5 | GND |
| C2 | RST | C6 | Vpp |
| C3 | CLK | C7 | I/O |
| C4 | ISO/IEC JTC1 | C8 | ISO/IEC/SC17 |