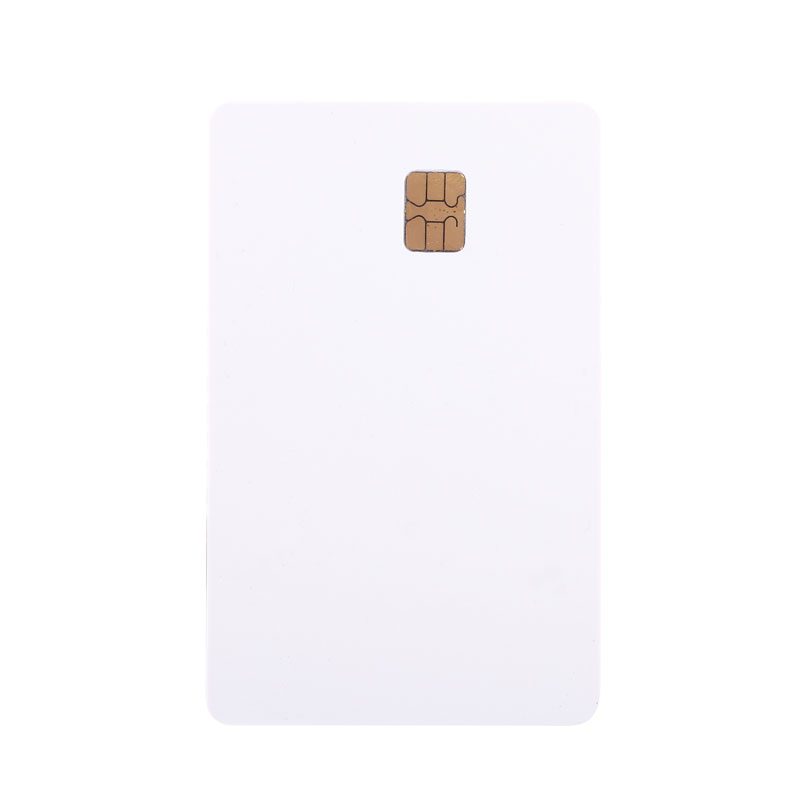 SLE5542 Card
The SLE5542 has an intelligent 256 bytes with Write Protection and Programmable Security Code (PSC) and with ISO 7816 smart card interface.

The SLE5542 smart card is a standard, low-cost memory smartcard. It has a 256 x 8 bit EEPROM data memory with 32 x 1 bit protection memory. The SLE5542 is a fully compatible, upgraded version of the SLE4442.

1. Chips: SLE5542

2. Dimension: CR80(85.5x54mm) or as customer's requirement

3. EEPROM Size: 256Bytes

4. Material: PVC

5. Options: Signature panel, LOCO/HICO Magnetic Stripe, embossing letter and number, barcode, sequential numbering, Gold/Silver card, frosted card

6. Application: SLE5542 Smart Card(SLE5542 Contact Smart Card) is widely used for:

Enterprises,traffic, insurance, super marketing, parking, school, access control, hospital, telecom ect.
Intelligent 256-Bytes EEPROM
Write-protect function
Programmable Security Code verification logic
Intelligent 256-Bytes EEPROM
EEPROM is organized 256 x 8 bit offering the possibility of programmable write protection for each byte
Data can only be changed after entry of the correct 3-byte programmable security (security memory)