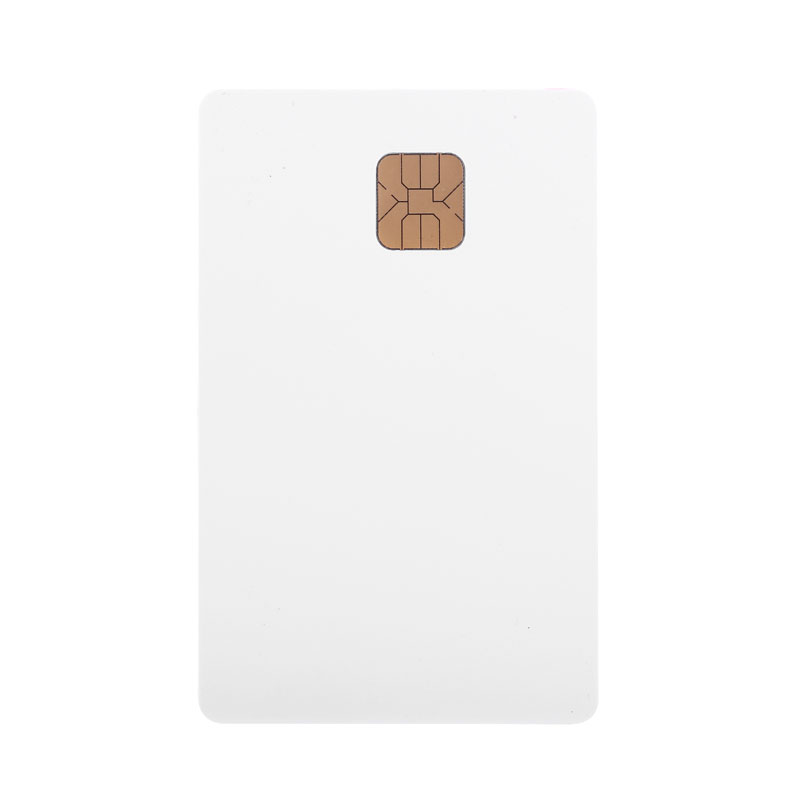 AT24C16 Card
The AT24C16 card provides 16384 bits of serial electrically erasable and programmable read-only memory (EEPROM) organized as 2048 words of 8 bits each. The device is optimized for use in many industrial and commercial applications where low-power and low-voltage operation are essential.

1.Chips: AT24C16

2.Dimension:CR80(85.5x54mm) or as customer's requirement

3.EEPROM Size:16K-bits

4.Material: PVC

5.Options: Signature panel, LOCO/HICO Magnetic Stripe, embossing letter and number, barcode, sequential numbering, Gold/Silver card, frosted card

6.Application: AT24C16 Smart Card(AT24C16 Contact Smart Card) is widely used for: Enterprises,traffic, insurance, super marketing, parking, school, access control, hospital, telecom ect.



Low-voltage and Standard-voltage Operation
Internally Organized 2048 x 8 (16K)
Two-wire Serial Interface
Schmitt Trigger, Filtered Inputs for Noise Suppression
Bidirectional Data Transfer Protocol
100 kHz (1.8V) and 400 kHz (2.7V, 5V) Compatibility
Write Protect Pin for Hardware Data Protection
16-byte Page (16K) Write Modes
Partial Page Writes Allowed
Self-timed Write Cycle (5 ms max)
Endurance: 1 Million Write Cycles
8-lead JEDEC PDIP, 8-lead JEDEC SOIC, 8-lead Ultra Thin Mini-MAP (MLP 2×3), 5-lead SOT23, 8-lead TSSOP and 8-ball dBGA2 Packages