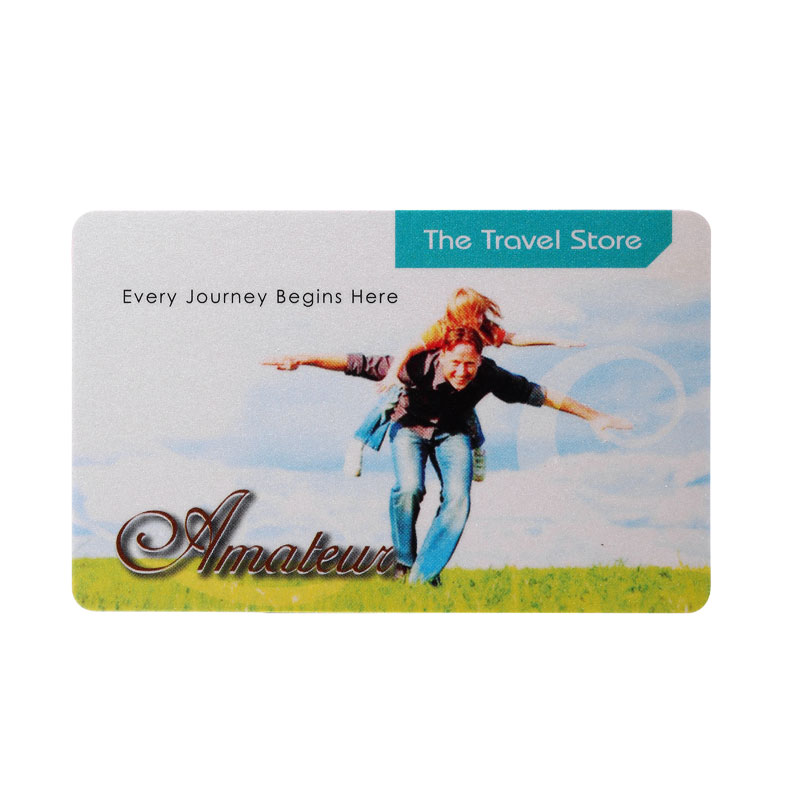 TK4100 Card
The TK4100 card is based on SMC4100 IC connected with a few laps, which are then embedded into plastic. No batteries required. This card is read-only, 40-bits unique number in the Manchester code. TK4100 access card is compatible with EM4100. These cards are primarily used in access control applications and other identity authentication.

1.Chips: TK4100

2.Dimension: CR80 or as customer's requirement

3.Frequency: 125KHz

4.Standard ISO11785

5.Material: PVC

6.Data saved time: 10 years

7.Options: Signature panel, LOCO/HICO Magnetic Stripe, embossing letter and number, barcode, sequential numbering, Gold/Silver card, frosted card.

8.Application:TK4100 s widely used in Parking lot system and hotel door locks, for its long inductive distance(70-80cm), ISO Thin EM Card is widely used in Access Control System, Time and attendance, parking lot and consuming system.



This ISO Card is the first member of a Low Frequency product family of smart ID\'s based on the ISO standard ISO 7816. The TK 4100 Access Card Pro T10116 can have a read and write distance up to 10 cms, which offers systems provider to offer this card in a variety of access control solutions. TK 4100 Access Card Pro T10116 solution offers enhanced consumer-friendly system design, in combination with reliability at a cost effective price.