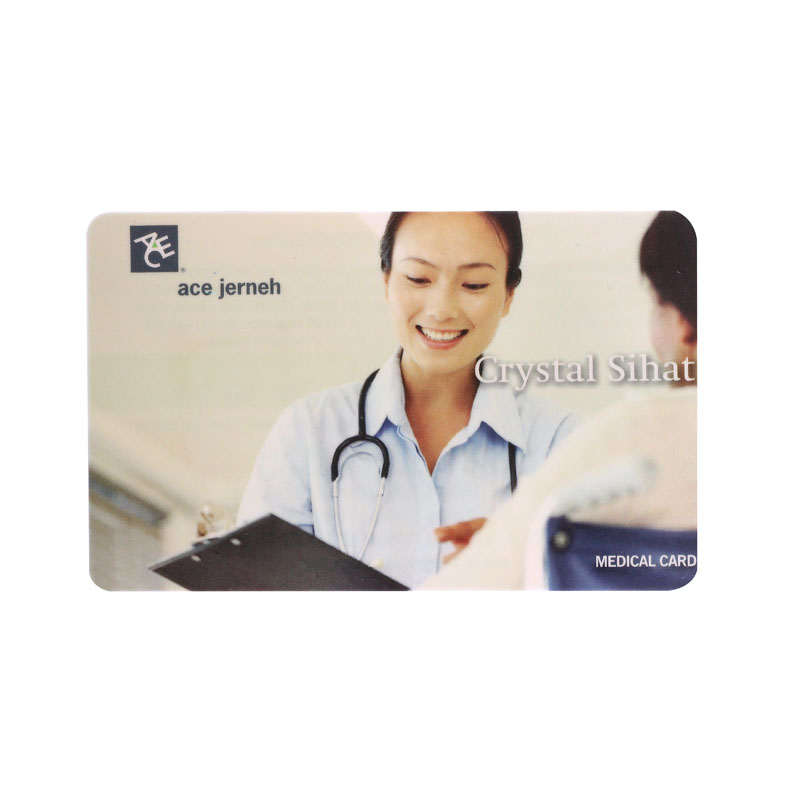 EM4200 Card
128 bit Read Only Low Frequency Contactless Identification Device-EM4200 key card is a CMOS integrated circuit intended for use in electronic Read Only RF transponders. It is designed to replace seamlessly the EM Microelectronic-Marin Read Only ICs EM4100/4102 and EM4005/4105.


1.Chips: EM4200

2.Dimension: CR80 or as customer's requirement

3.Frequency: 125KHz

4.Standard ISO11785

5.Material: PVC

6.Data saved time: 10 years

7.Options: Signature panel, LOCO/HICO Magnetic Stripe, embossing letter and number, barcode, sequential numbering, Gold/Silver card, frosted card.

8.Application: EM4200 Key Card is widely used in Parking lot system and hotel door locks, for its long inductive distance(70-80cm), ISO Thin EM Card is widely used in Access Control System, Time and attendance, parking lot and consuming system.



-Full compatible with EM4100/4102 and EM4005/4105 communication protocols
-128 bit laser programmed ROM (64 and 96 bit option available)
-Several options of data rate and data encoding
-Manchester 32 and 64 RF clocks per bit
-Biphase 32 and 64 RF clocks per bit
-PSK 16 RF clocks per bit (subcarrier RF/2)
-FSK2 50RF clocks per bit
-Several resonant capacitor integrated on chip (0pF, 75pF or 250pF mask option)
-100 to 150 kHz frequency range.(125kHz frequency range)
-On-chip rectifier and voltage limiter
-No external supply buffer capacitor needed
–40°C to +85°C temperature range
-Very low power consumption and High performances