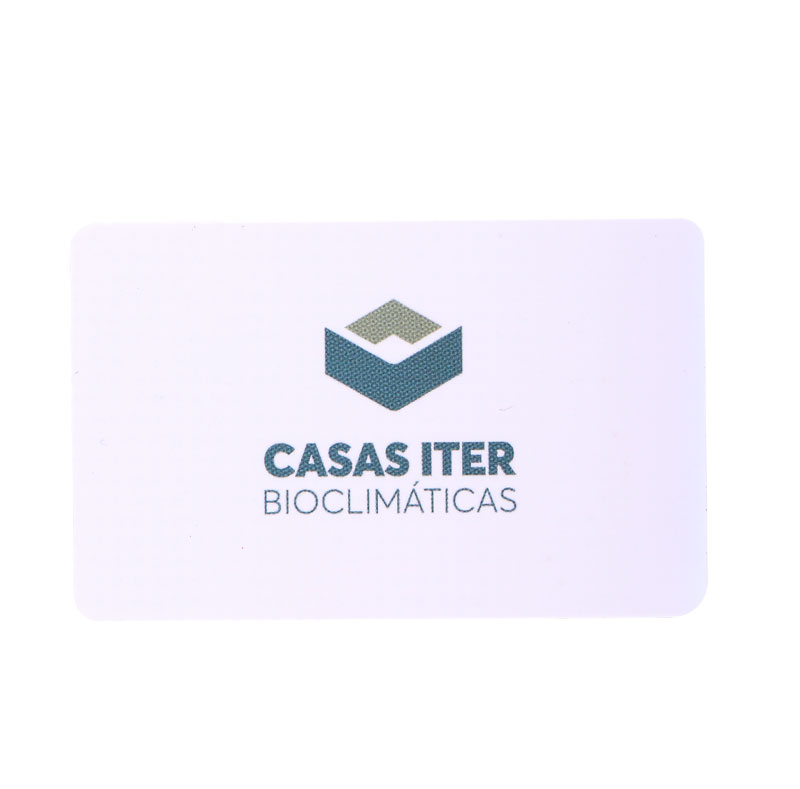 Mifare 4k s70 Classic Card
The MIFARE Class 4K contactless access card is based on NXP MF1 IC S70, which is connected to a coil with a few turns and then embedded into plastic to form the passive contactless smart card. The communication layer (MIFARE RF Interface) complies with the ISO/IEC14443A standard. It is contactless transmission of data and energy and no battery is needed.

1.Chips: Mifare 4K(NXP and compatible mifare 4k both available)

2.Dimension: CR80(85.5x54mm) or as customer's requirement

3.Frequency: 13.56MHz

4.Standard ISO14443A

5.EEPROM Size: 4 Kbyte

6.Material: PVC

7.Options: Signature panel, LOCO/HICO Magnetic Stripe, embossing letter and number, barcode, sequential numbering, Gold/Silver card, frosted card.

8. Application: Mifare 4K Access Card is widely used: Public Transport :subway tickets, bus rfid ticket,Access Control: payment membership card, time attendance, game ticket , Logistics, hotel management, transportation, library and campus, Parking lot system and Consuming system, anti-fake label, warehouse management, productioin line



4 Kbyte EEPROM (3480 Byte free available)
Unique serial number (4 Byte and 7 Byte)
40 securely separated sectors supporting multi-application
32 sectors consist of 4 blocks with a length of 16 Byte:8 sectors consist of 16 blocks with a length of 16 Byte,2 x 48 bit keys per sector for key hierarchy.
Access conditions free configurable based on 2 keys
Number of single write operations: 100.000
Data retention: 10 years
MIFARE interface platform consists of a few product lines, and the MIFARE 4k belongs to the MIFARE Classic family. The MIFARE 4k are fundamentally used for storing memories, yet a simple security mechanism divides the memories into segments. Therefore, this product family is ideal for high volume transactions like transport ticketing, time attendance solutions, car parking and loyalty programs.